Injury Care, Acupuncture, and Medical Massage are supportive of the following tendomuscular conditions:  
View Kris Shaw's Professional Qualifications for Offering Injury Care Acupuncture & Medical Massage
Repetitive sprains & strains
Tension headaches & Migraines
Arthritis pain ( osteo & rheumatoid  )
Sciatica / both acute & chronic flare ups
Many types of  spinal  & low back discomfort
Acute &   chronic whiplash & other neck injuries
Chronic sustained injuries that continue to have limited range of motion & function
Myofascia pain / muscular spasming / trigger points / adhesions
Post surgery  rehabilitation / reduction of scar tissue
Tennis elbow / trigger fingers
Carpal tunnel & various tendonitis
Knee & hip joint pain dysfunctions
Neuropathies  of the feet & hands
 Frozen shoulder & other scapula challenges
Restless leg syndrome  / concussions
Speeding  up the recovery  of  fractured bones
Feet  neuromas /  plantar fasciitis / bone spurs
Various types of acupuncture and Chinese herbal formulas are specifically tailored for soft tissue injuries and are utilized to reduce pain & inflammation & edema.  Some Chinese herbal formulas are targeted to nourish muscle & connective tissue & aid in arthritic joint discomfort.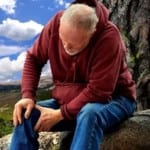 In  this acupuncture & medical massage practice, I help  patients in their healing and recovery  from a multitude  of acute  & long  standing  bone & soft tissue injuries caused  by car accidents, on the job hazards, sports activities and  wear & tear usage of  the joints and myofascial  layers.  I use a variety of advanced clinical technology for muscular and connective tissue rehabilitation. 
Think of me as a body detective, investigating & palpating injured or fibrotic tissue, adhesions, inflammed or weakened joints and muscular compensations for clues, till I get to the root source of many tendomuscular challenges.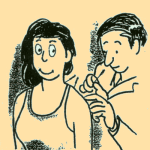 Learning and effectively applying acupuncture, oriental bodywork & medical massage takes many years of continuing education.  To bypass symptom relief, to get to the root cause of neuromuscular challenges requires arduous inquiry over decades,  patience and a deep desire to refine one's clinical skills.  Seasoned practitioners like I experiment with various techniques to unravel the perplexing challenges of acute & chronic pain patterns.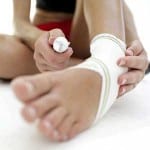 Medical massage  & acupuncture treatments  can vary  in their intensity & duration, from a brief  15 minutes  to longer  60 minute treatment, set up  over a series of treatments, 1 to 2 times a week, depending on the severity & pain levels of the condition.  Chinese herbal formulas & liniments can also shorten & augment the healing process between treatments.