Kris Shaw's Acupuncture & Medical Massage Clinical Experience & Training
1979-2014: Maintained an ongoing clinical practice ( full time for the last 10 years / part time for 25 years while she taught at her massage school) utilizing various styles of acupuncture, oriental bodywork & medical massage. Over the last 6 years, Kris's favored clinical work has shifted from working with the dense tissues of injury care into the energetic allergy desensitizing acupuncture, nutrition & tendomuscular acupuncture with its support from Chinese herbal formulas.
1990- 2014: Specialty focus is on teaching continuing education to massage therapists about the inflammation process, pain cycles, arthritis, fibromyalgia, degenerative back & whiplash challenges, carpal tunnel, tendonitis and a large assortment of neuromuscular injuries. Created several PowerPoint presentations for the public on sleep challenges, dealing with anxiety & depression, food allergies & adjusting to a gluten free diet.
2009-2010: Attended 125 hours of weekend seminars in Portland & Seattle with Master Tung's Magic Points basic & advanced classes. Master Tung's clinical wisdom & legacy spanned decades, influencing the work of thousands of Asian acupuncturists in many countries. This master acupuncturist discovered many unique non- traditional treatments for many persistent injuries, pain conditions, & chronic illness. Master Tung's clinical treatments have influenced Kris's treatment strategies, needling techniques & many powerful treatments not used by most American trained acupuncturists.
2011-2012: Susan Scott, a specialist in ear acupuncture has influenced Kris's work with tendomuscular conditions, chronic digestive & endocrine imbalances. 2003-2005, Kris volunteered a 100 hours of clinical time working in a methadone clinic utilizing ear & extremities acupuncture, supporting hundreds of addicts seeking relief for many health challenges
2001 -2003: tutored with Russian medical doctor, Dr. Ross Turchaninov on the pathological theory & application of soft tissue injuries. Dr. Ross is one of the leading pioneers in medical massage in the United States, with specialized care for resilient chronic pain patterns. Dr. Ross did some breakthrough clinical work for many years with the Russian Olympic teams. I worked alongside Dr. Ross with many of my clients who had complex whiplash, carpal tunnel, & sciatica conditions.
1999-2000: Apprenticed with two seasoned physical therapists in their clinics utilizing the cutting edge electrical microcurrent technology called the Acuscope for calming down chronic nerve irritations & regenerating fibrotic muscular tissue & connective tissue.
1998-2003: For 4 years, Kris facilitated a women's study group with seasoned massage therapists to teach & exchange advanced physical therapy methods in myofascial & craniosacral bodywork. We explored & applied the teachings of physical therapist John Barnes life work in myofascia release.
1993-2003: Researched and wrote medical massage manuals, curriculum pathology & clinical treatments for a number of New Jersey massage schools programs. Was hired as a senior teacher for students and graduates to build upon their treatment application of tendomuscular injuries.
Professional Qualifications for Offering Injury Care Acupuncture & Medical Massage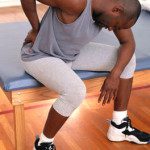 Not all tendomuscular conditions fall under plain and simple treatment protocols learned in basic medical massage schooling and that is why, you as a consumer are encouraged to find seasoned practitioners that have a wide variety of clinical tools & experience to assist you in your rehabilitation.
Medical massage in its scientific application requires strong, skilled hands with excellent body leverage skills. It works on the deepest levels of muscular tears, micro-inflammation, scarring and fibrotic, connective tissue. For these reasons, seeking the clinical benefits of injury care acupuncture & medical massage is more expensive therapeutic intervention. It takes a minimum of 15 to 20 years of clinical experience & training to be proficient with the spectrum of injuries that can come up with the complex accidents. If you have progressed as far as you can go with physical therapy or chiropractic treatments, you may find that tendomuscular acupuncture & medical massage can provide the next level of necessary healing.
Treatments are offered in 30 to 60 minute periods for both those seeking insurance coverage and out of pocket services. The cost is $85 per hour.