Eating – One of Life's Pleasures
One of life's many pleasures is eating and we do have such a wonderful & delicious variety of foods to eat!
Yet eating may have a dark side to it.
Some foods may cause our body to react negatively, may promote undue inflammation, and other bodily discomforts.
Identifying the foods you are reactive to may be the first step towards correcting your various health discomforts.
Improve your Health with Allergy Desensitizing Treatments
Your body has the ability to desensitize to healthy foods you have been reacting to and turn them around by reprogramming your body and mind to accept them once again. This is a simple & effective way to improve your health!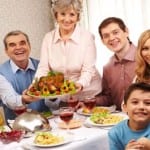 You are not alone in seeking sustainable, long term relief from food sensitivities or intolerance. Most food allergies impact our well being, the activities we enjoy, and your overall health! They can also be expensive to treat long term with purchasing hypo-allergic specialty foods or sticking with restricted diets that limits your choice of healthy foods.
Allergy desensitizing treatments may be a viable way for you to learn about and begin to re-introduce foods your body and mind has been reactive for years. You can enjoy once again and bring  those healthy foods back into your diet!
The naturopathic doctors at the Mount Rainer clinic offer their nutritional expertise and lab work to discover specific foods you are the most reactive to. This is another piece of the puzzle to explore in your allergy healing journey.
As an allergy acupuncture specialist, I compliment these nutritional doctors' findings by offering the food desensitizing treatments. These allergy treatments are available at either the Tacoma/ Gig Harbor located clinic or in Seattle.
I utilize the Eliza allergy testing results most naturopathic doctors do to find out how strong of food sensitivity you have to common foods. So if you have done these food tests over the last 3 years, they are valuable to my initial assessment for seeing what are the highest priorities with foods for me to work with and desensitize.
Food Sensitivities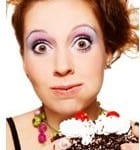 Some of the most basic foods we depend on for nourishment on a daily basis can over time become reactive to for some children and adults. Healthy protein foods such as eggs, fish, nuts, milk, & cheese, soy, sugars, grains, legumes and certain fruits & vegetables can become reactive to the immune system. These foods are essential to our daily health but at some point in our life, our body finds it more challenging to comfortably digest & integrate.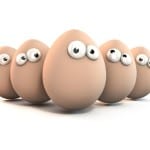 This is where allergy desensitizing supports your body/ mind connection to rectify itself & change the programming that keeps you intolerant of common protein foods.
How Does Allergy Desensitizing Work?
Allergy desensitizing treatments are not new and have been around successfully treating thousands of allergy sufferers for over 30 years throughout the world. This unique system of treatment care utilizes a body/mind approach for getting to the root of pollen allergen reactions & food sensitivity challenges. It synthesizes an energetic form of medicine that works with the body's intelligence one food at a time, re-acclimating your mind and immune system to transform antagonistic foods or pollen allergens to become friend and not foe.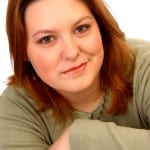 Is that really possible to reprogram old messages within the mind and immune system? Can you transform stuck places in your mind that get rutted into a groove and transform these healthy foods you used to eat to become harmonious to consume again?
Yes, it is possible and I've been a witness to that transformation in hundreds of people I have clinically worked with over the years.
Are you open to exploring healthier options than abstinence in consuming healthy protein foods once again back into the digestive system? Allergy desensitizing utilizes a combination of modern day American acupuncture, homeopathy, & applied Kinisiology (muscle testing) to explore what is compatible with your body, what weakens or strengthens your body, and how to correct mis-alignments the body makes to foods that it once was able to assimilate.
It takes time, some patience and thinking outside of the box of conventional allergy therapies to get results with this unique approach to transforming food sensitivities.
The true litmus test is when you reintroduce these restricted foods back into your diet and find that your body has the wisdom and intelligence to let go of old programs and take on new programming and information.
Prepare for your Free Consultation / Homework Reading
The best way to orientate yourself to this new allergy therapy is to make the time to thoroughly read the FAQ section of this web site before you come for your complimentary session.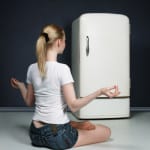 Taking the time to do your homework reading will answer many common questions about allergy desensitizing pertinent to the theory and treatment protocols. It will give you of a better foundation of the clinical work you would be expecting and prepare you better to ask more focused questions at your consultation. This prep reading time will also reduce your initial case intake time by a half hour, which will save you $40.
Set up a Complimentary Consultation Today  Click Here
I recommend setting up a complimentary 15 minute consultation time with the acupuncturist to see if this therapy is a good fit for you or your family.