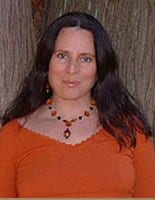 Nutritional & Allergy Specialty Training
Kris Shaw is a licensed Washington state acupuncturist who's been practicing acupuncture for 25 years.  Her college undergraduate work was in the nutritional sciences from Ryerson University in Toronto.  She completed her 3 years of acupuncture studies in 1984 from Tri-State College of Acupuncture & national certification in 1986 with NCCAOM.
Kris has taken several of the NAET trainings (allergy desensitizing methods) over a period of 8 years, as well as dozens of professional nutritional workshops for 30 years.  She's integrated various pediatric acupuncture trainings with a focus on respiratory, digestion & allergy challenges.  You'll find Kris to be a compassionate listener, aiding her clients who are new to the discovery of food & environmental allergies to be empowered by that explorative journey.
Kris is committed to refining her allergy treatment care and works  with one of the most seasoned NAET practitioners in the USA as a consultant.  When challenging allergy cases come up, Kris works collaboratively with her mentor to find viable solutions.  In her acupuncture and oriental bodywork practice, Kris has treated people with all types of simple & complex allergy challenges.
For two decades, Kris's lifelong passion has been teaching and managing two massage schools in the Pennsylvania & NJ area.  Her professional life is deeply committed to empowering and bridging the gaps between body/mind healing, especially in the areas of tendomuscular injuries, allergies, insomnia, women's health, & pediatric care.
If you are ready for to move on beyond just allergy relief and symptom management, read on to learn more about allergy desensitizing and my practice.
Cost for Acupuncture Fees
The fees charged in our clinic are compatible to those utilized by other specialists with similar qualifications.
Co-pays under your insurance carrier
 $15 ~ $35
 15 minute  ear/chair treatments
 $25 ~ $30
 60 minute treatments / Mt Rainer
 $85
 60 minute allergy treatments/Seattle
 $75
 90 minute treatment ( initial case intake)
 $130
 Series of 4 – one hr. Treatments
 $290
 Chinese Herbal Formulas vary
 $18 ~ $35
 Senior / Disability Discounts (if eligible)
15% discount
specific times
Insurance Coverage       
Health insurance coverage and the benefits to be paid out to health care professionals have become increasing more complex and sometimes challenging to get payment.  For this reason, I have spelled out some financial policies that can if followed through with reduce the errors that commonly come up down the road with payments. You will be provided with a financial policy form  to get familiar with upon your intro 15 minute consultation.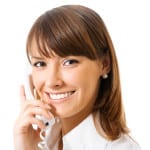 If you have insurance coverage for acupuncture services or medical massage, there is a good chance your insurance will cover you for acute injury care work.  This is especially so if it is a recent car accident.  Long standing chronic injuries are harder to get insurance coverage for as they limit the number of treatments allotted for each ICD medical code used.
All health insurance companies must be verified beforehand by the patient (as well as the therapist) before beginning treatment care.  Usually this important inquiry is done after the complimentary 15 minute consultation.  All pertinent insurance information needs to be provided on a specific form provided with up to date data for ease in verifying with insurance companies.  This step is critical to not space out on or procrastinate about as it can be stressful & uncomfortable finding out later that you're insurance does not provide benefits for specific health conditions and you are required to pay out of pocket.  It is best not to have unpleasant surprises that way.
This clinic accepts many insurance plans, including Premera, Lifewise, and Aetna & Cigna as in network providers.  I am an out of network insurance provider for some Group Health plans (Options & Alliant Plus) and Regeance (Boeing plans & Uniform) and First Choice.  The newer insurance companies that have come on the scene this year under the Obama Health Care plans are unlikely to have insurance coverage, as I am not a member of many of these smaller insurance carriers.  There is no insurance payment coverage for Chinese herbal formulas or nutritional supplements.  These are out of pocket expenses to consider before you come for a treatment.
Super Billing & HSA accounts:  The acupuncturist usually writes up a superbill for some insurance companies for patients to submit their  own  medial bill for services rendered.  It is common practice to use the superbill for various Regeance plans.  Super billing as a term means you would pay the acupuncturist up front for each session as you receive it.  You have the option of check, credit card, or cash to pay the acupuncturist at the time of service.  You are then reimbursed by Regeance.  Every 2-3 treatments a super bill will be written up for the patient to submit.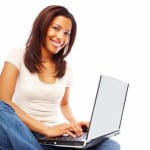 Even with a superbill, the steps of verifications are still required by the patient and therapist to do to make sure your plan will cover the health challenges listed as ICD codes.  Normally this process takes 5-10 minutes but in some cases involving the automated systems used by large insurance companies it can take as much as 20 minutes.  The more you know beforehand with getting authorization from your insurance company, the better you are situated.
HSA insurance coverage needs to be declared by the patient up front in the first session.  HSA accounts are some of the newer way of addressing health care coverage in 2014 & 2015.  It requires payment of services at the time of treatment either by check or credit card.  Being notified about that at the very beginning of treatment care is critical and requires the patient being knowledgeable about their insurance plan and staying current with changes that go on with their insurance company from year to year.
Deductibles  &  Medicare Benefits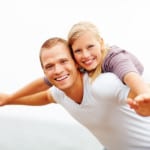 You, as the  informed patient  need to know up front  how much of a deductible  is required on your yearly insurance carrier, Has it been met?  If it has you only have to make co-pays for each treatment.  If you have not met your deductible for the year (whether it is $200 to $2000) you are responsible to cover the cost of your treatments by check or credit card at each treatment.Receipts can be provided as proof of payment & will be medically billed to pay off a portion of your deductible.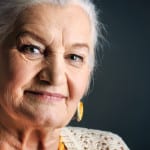 Medicare for seniors does not cover either acupuncture or medical massage services.  If you have some secondary insurance coverage, you may be eligible for acupuncture services.